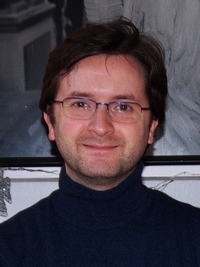 I am a French and American trained clinician working as a Licensed Psychoanalyst in New York. I practice psychotherapy with children, adolescents and adults who suffer from day to day struggles or severe difficulties. In addition to individual therapy, I also counsel parents of children and adolescents.
I first trained at the University Paris VII in France where I became a clinical psychologist, and then at NPAP (National Psychological Association for Psychoanalysis) in New York.
When I practice psychotherapy or psychoanalysis, I do not ask my patients for specific content. They decide what they want to let me know and when they think it is the most appropriate time for me to know it. I leave them the right to decide what each session is going to be about. But I also actively try to understand them, to respectfully find them. In that sense, I only ask them to talk about whatever comes to their mind during the session, and I am in charge of looking out for them, to find them the way each of them specifically wants and needs to be found.

To be in psychotherapy or psychoanalysis is sometimes a challenge that I share with my patients. In my practice, I like to engage with my patients directly when they need support, and allow them time when they need to access their own internal world. One of my goals is to leave space for both cultural and individual specificity, and our shared humanity, to exist in a safe way.

To conclude, as Donald Winnicott, a famous English psychoanalyst, wrote,
"It is a joy to be hidden, and a disaster not to be found."